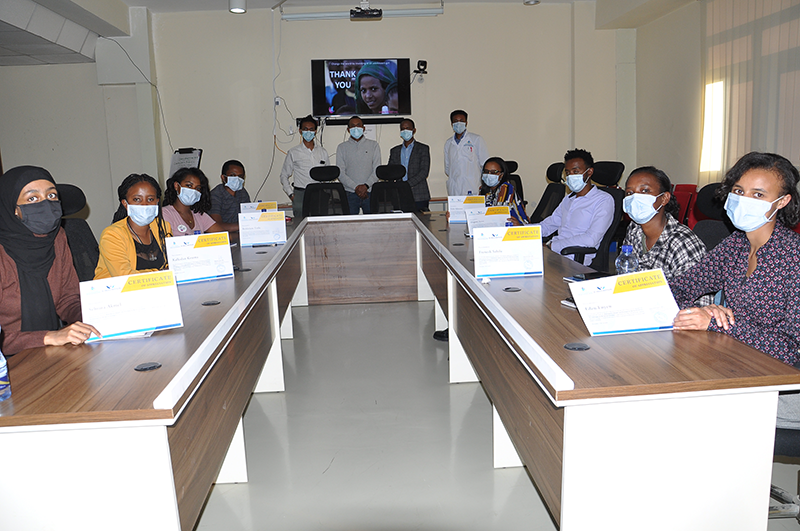 As part of the second National Reproductive Health Symposium, St. Paul's Institute for Reproductive Health and Rights(SPIRHR) in collaboration with Saint Paul's Hospital Millennium Medical College (SPHMMC) hosted a  half day youth pre-conference on November 12th. It recognized eight youth champions From Ethiopia who have been working on promoting and fostering Sexual and Reproductive Health and youth wellbeing during the COVID-19 pandemic.
SPIRHR identifies young people not solely as beneficiaries but as equal and valuable partners in projects, research, programs, and initiatives that are led, co-led, and centered around young people.
The SPIRHR youth pre-conference represented young Advocates from different parts of Ethiopia with a range of diverse professions and advocacy experience.
These eight remarkable SPIRHR youth champions will receive training and resources to extend their influence on Sexual and Reproductive Health and actively shape programs that affect the health and rights of girls, women, and young people. They will have the opportunity to take their work to new heights, including enhancing their advocacy knowledge and skills through the mentorship of highly recognized ObGyn consultants and access to resources and grant to innovative youth focused SRH initiatives.