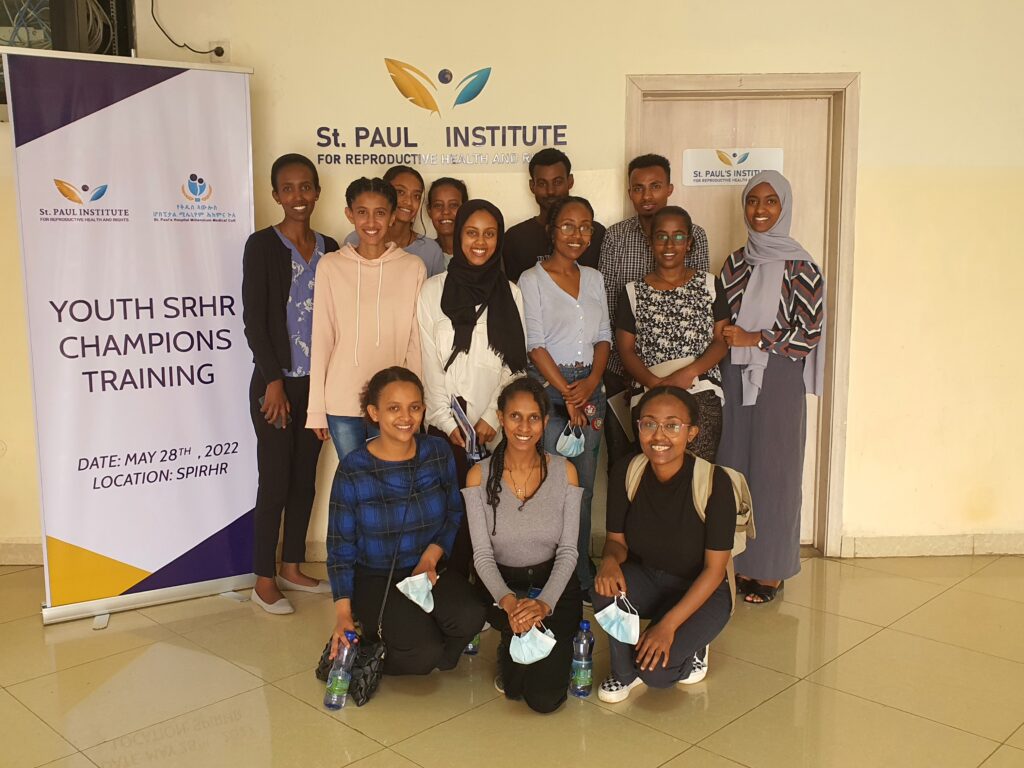 St. Paul Institute for Reproductive Health and Rights (SPIRHR), in collaboration with the Ethiopian Medical Students Association, has trained its second cohort of young SRHR advocates as part of its Youth SRHR Champions Project. The project, which began in 2021, aims to provide young advocates with the knowledge, skills, and resources they need to advocate for universal sexual and reproductive health and lead youth centered SRHR projects.
The young advocates were trained in family planning, high-risk sexual behavior, gender-based violence, sexually transmitted infections, HIV, and safe abortion. The training created an environment in which young advocates learned how to communicate important SRHR issues while also serving as a platform for open and honest discussion about the challenges and opportunities that lay ahead. This second cohort is particularly different from the first in the use of in-person and virtual training on effective advocacy. The combination of virtual and in-person trainings allows for easy and convenient access to up-to-date information on SRHR advocacy, policies, and meaningful youth engagement.
Aside from learning about SRHR issues, the young champions will also be trained in communication skills, problem identification, and planning out effective strategies for intervention. This will help them to identify pressing SRHR challenges affecting youth and map out possible interventions which they will then implement with the support of SPIRHR.